Out of necessity, small businesses have been forced to consider new ways of conducting business. Whether the long-standing business or the start-up, everyone is feeling the impact of the coronavirus pandemic. However, the response from business owners is extremely encouraging.
In addition to stay-at-home orders, there are many who simply aren't comfortable patronizing businesses in the same way they used to due to the health crisis. This has driven a rapid shift in consumer behavior. In what naturally would have taken years to develop, the shift in behavior due to coronavirus was rapid.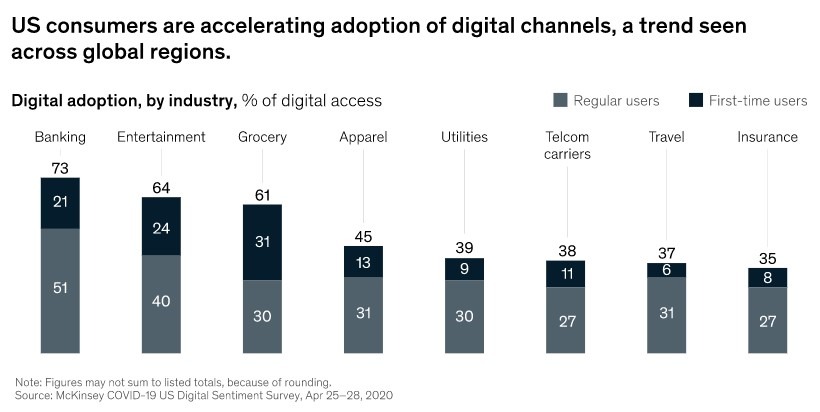 No surprise here, but the drive of this shift is contactless digital channels. According to a study conducted by McKinsey, as more industries introduce digital experiences and tools for their customers, the more people will become used to these technologies. The study found that 75% of people using digital channels for the first time will continue using them moving forward.
This means, that investments in digital technologies and experiences for businesses isn't just a bandaid solution for business today, but in fact could be a long-term tool for the future. This should take the sting out of any investments that need to be made, especially for small businesses.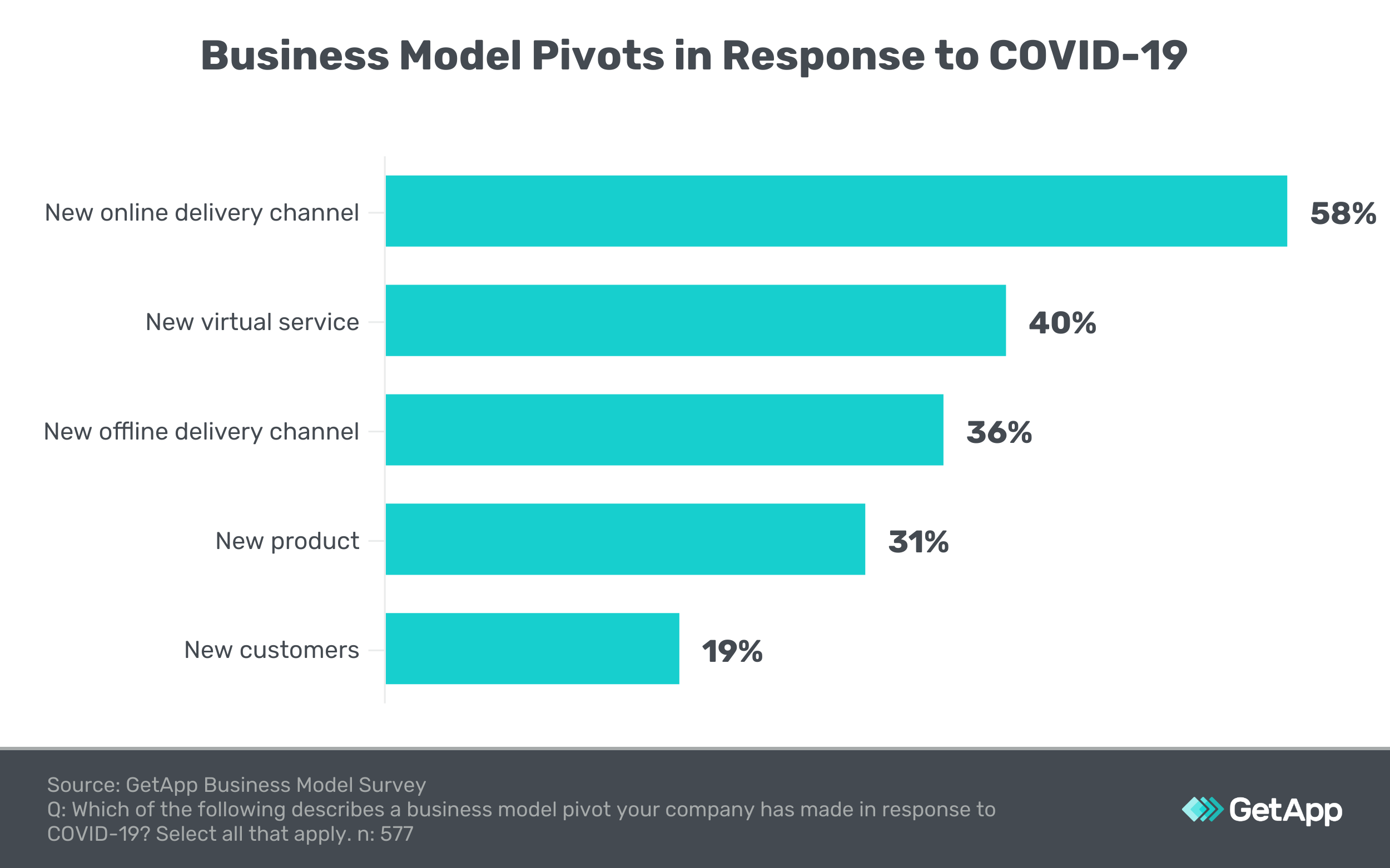 To put some figures to it, a recent study from GetApp found that 92% of business owners are "pivoting" in some way as a result of the pandemic. The majority (58%) of those that are pivoting are investing in their "online delivery channel" to improve their ability to sell online or take orders or appointments via their website. In other words, they are bolstering their ecommerce capabilities.
When you combine digital adoption across both consumers and businesses, you have a radically different economy shifting the way we conduct business at the large and small scale. Ecommerce has been the driver of this new economy.
While traditionally ecommerce has been between 5 – 15% of all retail sales, in Q2 2020 it approached 20% of all retail transactions. This is a huge jump representing about 45% growth in Q2. While the in-person shopping experience is somewhat on hold right now, there is no doubt that the more people get familiar with online shopping, the more digital channels will be part of each purchase journey.
In-person retail isn't dead by any means. When ecommerce is only at 20% of all sales, there are some things that you simply need to see in person to make a decision on. However, the use of technology is making consumers far more informed as they walk into an in-person retail experience. This means a more educated, informed and decisive shopper.
Either way, the biggest takeaway here is the businesses big and small are investing in digital methods to continue to generate business and people are embracing this shift in the masses. And this isn't some short-term shift that will return to normal, these are behaviors that are likely here to stay. Businesses need to invest in technologies that improve their customer experiences both online and off.