100% Custom Websites, Optimized for Lead Gen
We are a digital marketing agency specializing in web development and our team includs web designers, UX/UI specialists, web developers, SEO experts, marketers and dedicated project managers. We are committed to offering our clients custom, high-converting websites that are tailored to match your company's objectives. Your success is our sole ambition.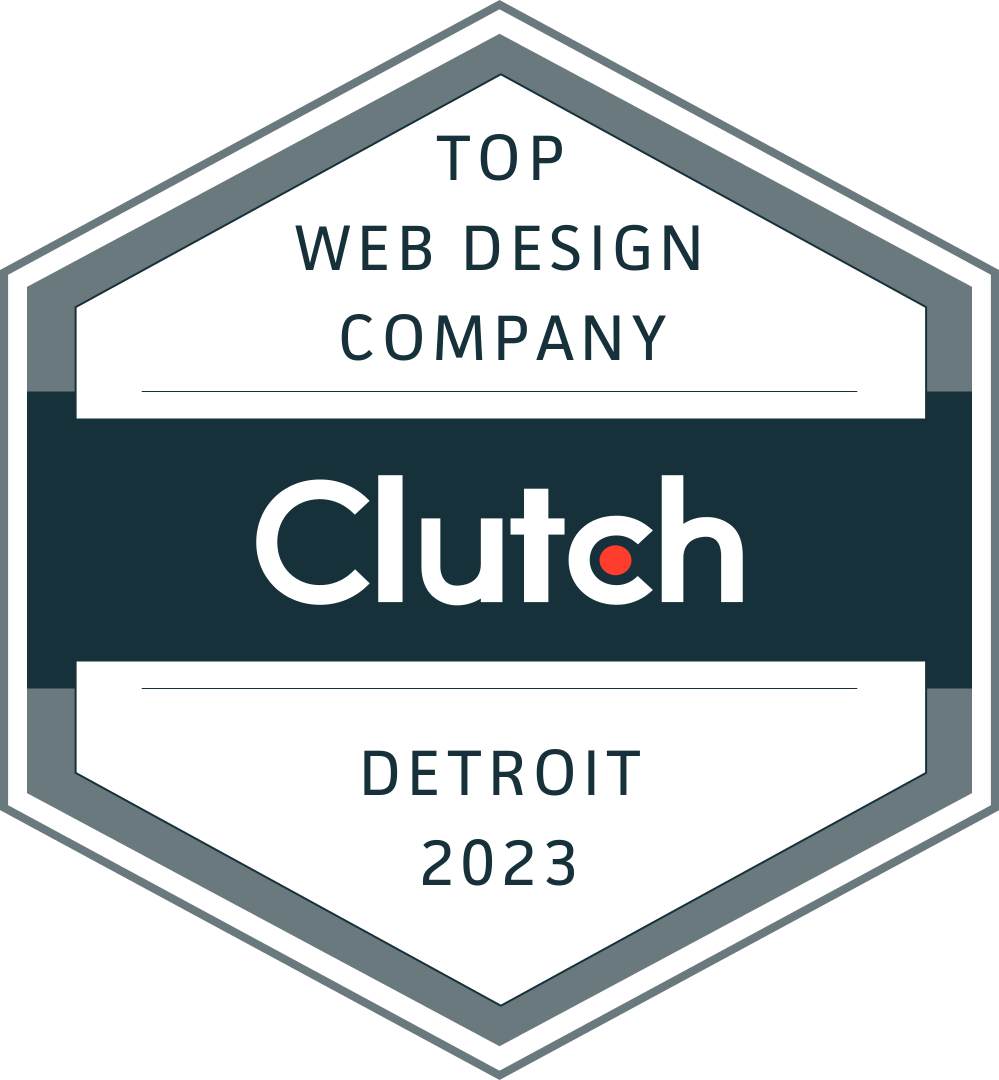 Brand-building, lead-generating website development.
At Graze Marketing, we are a web development agency that doesn't use templates – we create them. Our expert web designers and developers create custom-designed websites from scratch, ensuring that your online presence is as distinctive as your vision.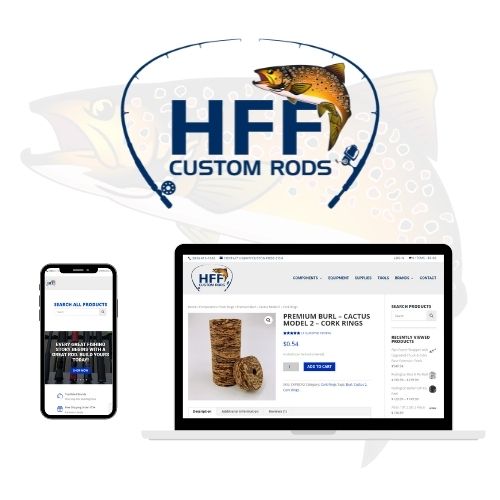 HFF Custom Rods
Launched this start up ecommerce website featuring over 3,000 SKUs and a highly specialized product inventory. WE continue to work closely with the client to enhance the website by adding new features, improving UX design and continuing to optimize inventory data.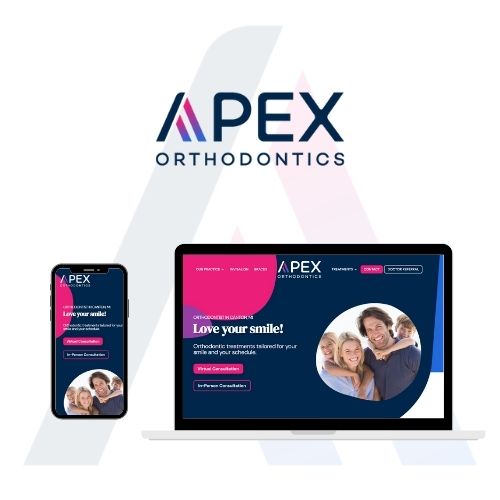 Apex Orthodontics
We started by designing this start-up's brand identity (logo, fonts, colors, etc.) From there we turned client inspiration into a highly custom, memorable website design that has helped establish the business as a local leader in the orthodontics space.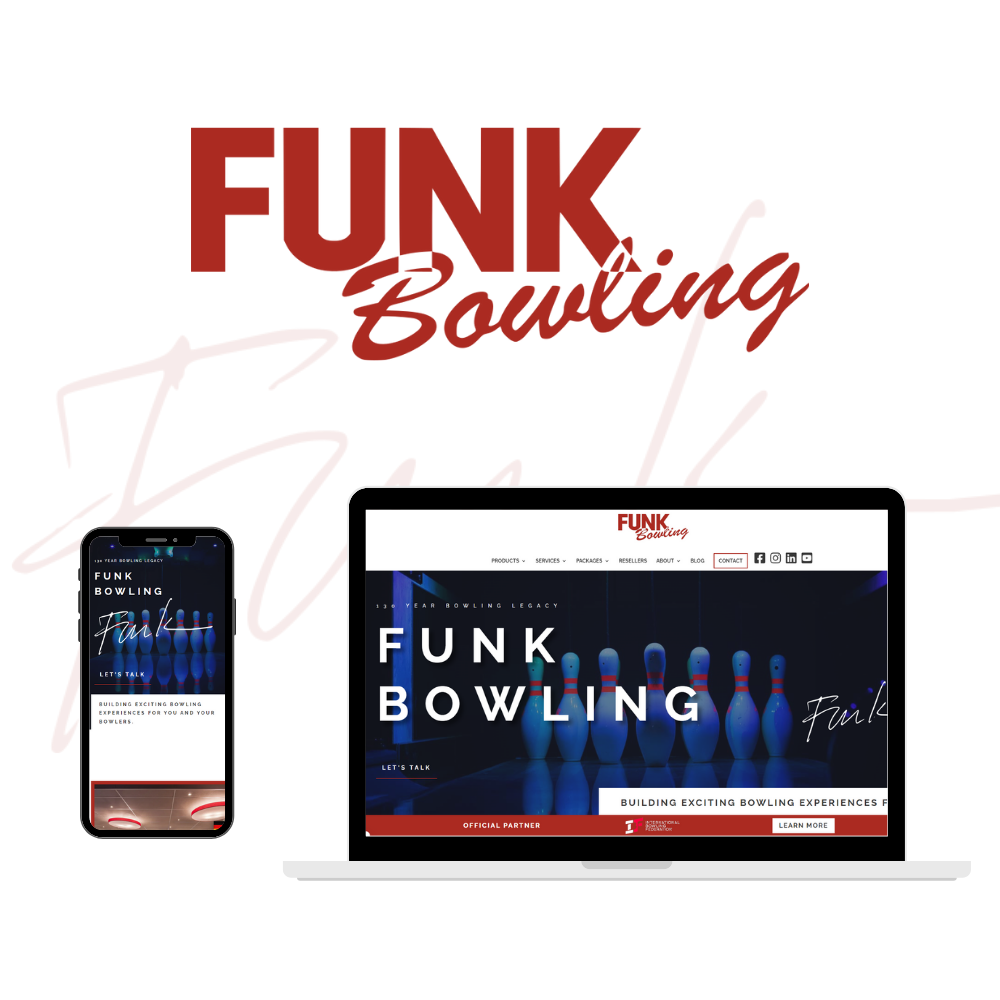 Funk Bowling
Graze helped this renowned international business build a brand, website and presence in North America. The company has disrupted a long established industry in the US market and continues to grow its team, leads and signed contracts.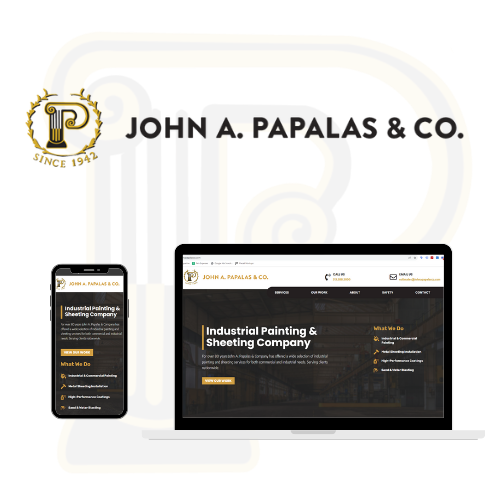 John A. Papalas & Co.
This 80+ year business was looking for a modern, search engine optimized website to help promote the company's rich history and improve visiblity online. We built this website along with some printed materials which has resulted in an increase in inbound leads and employee applications.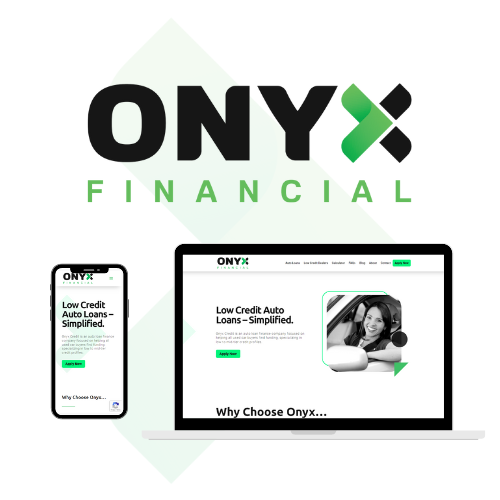 Onyx Financial
The project started with logo design and branding guidelines and followed with a lead generation site for auto loan applicants. The site is currently generating hundreds of quality leads a month.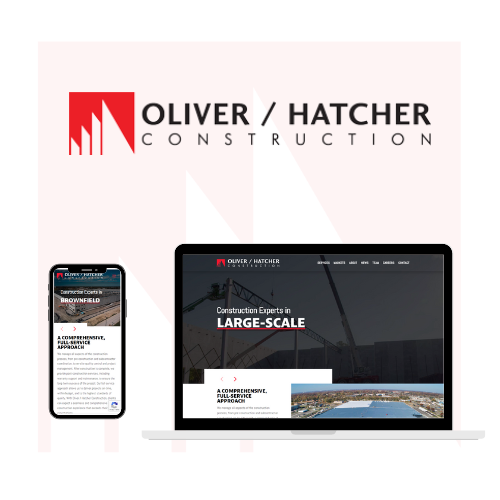 Oliver / Hatcher Construction
This project included a site migration from Drupal to WordPress with over 170 pages migrated. In addition to custom design and features, we maintained existing SEO "juice" despite moving to a new URL structure for many of the pages.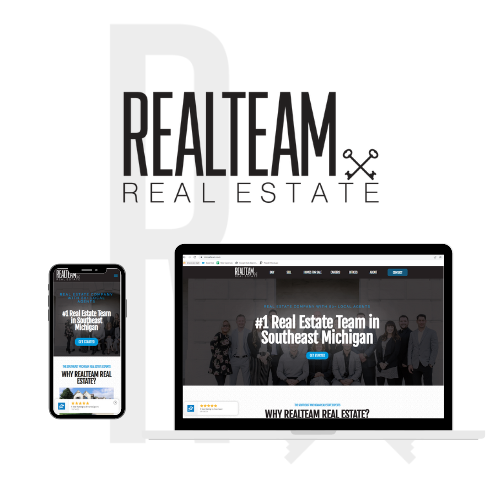 REALTEAM Real Estate
We helped this real estate company create a branded website experience, a Zillow-like listing application, and a custom lead generation tool that not only helps the company generate more leads, but differentiates them in the local market.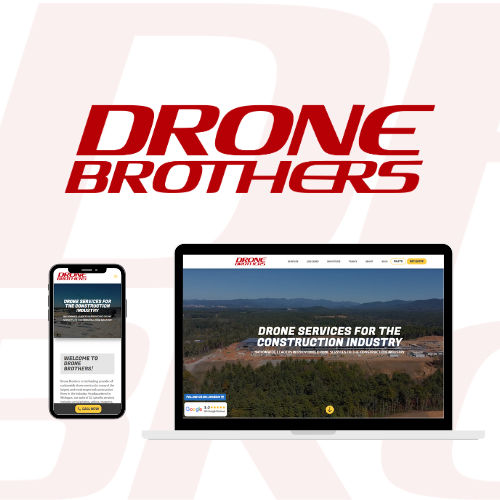 Drone Brothers
This site design took a templated WordPress site and turned it into a custom, SEO optimized, and CTA-rich website. In addition to managing the migration and setting up redirects to the new URL, we built landing page templates and components in order to offer hyperlocal SEO at scale.
We bring enthusiasm and excitement to your project.
To us, you aren't just another website development project – you're a business looking to take your brand or start-up to the next level. We get that and we're thrilled that you're considering us for the job.
We bring this enthusiasm and excitement to your website project. From the pre-planning phase to the active design and development, we love collaborating with our clients to deliver the highest quality result. After all, this should be an enlightening, exciting and fun process to watch your brand come to life in a new way.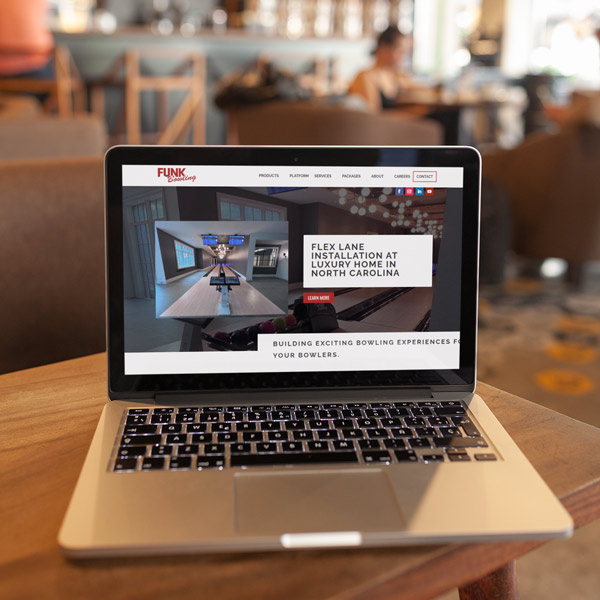 Joe and the team at Graze Marketing streamlined the website overhaul process, offered alternatives and data backed solutions, all while maintaining quick responses and communication throughout the duration of the website's overhaul. Graze Marketing efficiently and professionally redesigned our company website and we couldn't be more satisfied with the end result.
Graze Marketing has taken our dream of having an online ecommerce company and not only brought it to life, but exceeded our expectations. Their knowledge of Web Design, Google Ads, Social Media, and Email Marketing makes our website stand out – to the point that our customers actually tell us how much they enjoyed shopping on our site!
Joe Morsello and the team at Graze Marketing have been amazing to work with. They helped our 60 year old German company create marketing strategy for our startup in the US. From Website development, social media and Brand Marketing, they helped guide us through each step and still do today.
Details matter – we hyper focus on the critical elements of your project.
Satisfaction Guarantee
Your project isn't complete until you're thrilled with the results. We work closely with you to ensure every aspect of your website meets your expectations. Your input is highly valued, and we won't close-out the project until you're delighted.
SEO Excellence
Our expert web designers and developers create sites that not only look fantastic but are also highly discoverable. When you choose us, you're not just getting a web development agency; you're getting a powerful tool to attract and engage your audience.
Ecommerce Sites
Our web development agency's e-commerce solutions are designed to drive your online sales. Our web designers ensure user-friendly interfaces and secure payment gateways to create seamless online shopping experiences.
Lead Generation
Your website should do more than look good; it should generate leads and/or sales. As a top web development agency, our sites are optimized for lead generation, converting visitors into loyal customers.
On-Brand Design
At Graze Marketing, we understand the importance of visual brand consistency. Our web designers craft websites that seamlessly integrate with your brand guidelines, ensuring your online presence reflects your unique style and values.
Technical Expertise
Graze Marketing offers more than web design; we provide a range of technical services to ensure your site runs smoothly including DNS optimization and setup, fast and reliable web hosting, CDN and cacheing optimization and more.
Google Integrations
Get the most out of your web presence with Google integrations including Google Analyics (GA4), Tag Manager, Search Console, Fonts, Maps API and more.
Custom Notifications
Don't miss out on valuable leads. Our web development agency sets up custom lead routing and notifications, ensuring you're always in the loop when potential customers express interest in your products or services.
Our website development areas of expertise.
Web Builders
WordPress
Squarespace
Elementor
Divi
Avada
SEO
Local SEO
On-Page SEO
Link Building
SEO Content Writing
Keyword Research
Listings Distribution
SEO Strategy
Technical SEO
Project Types
Corporate Websites
Startup Websitess
Landing Page Development
Event Websites
E-commerce Websites
Lead Generation Websites
News & Blog Websites
Site Redesigns
Website Migrations
eCommerce
WooCommerce
Shopify
BigCommerce
Square
PayPal
Software Development
HTML/CSS
JavaScript
C++
Perl
React
PHP
Ruby
Technical
Web Hosting
Server Optimization
DNS Setup & Optimization
CDN Setup
Site Cacheing
Page Speed Optimization
SMTP Setup