Over the last couple years, Google has made a substantial push to improve its online advertising options for small businesses, an audience that has historically been underserved in this area. While big brands spend thousands and thousands of dollars on Google search, display, shopping and video ads, few small businesses have been able to compete.
Primarily, the dilemma for small businesses is not having enough time. Without the time required each week to create, optimize, refine and track ad campaigns on Google, many small businesses simply haven't invested in doing so. Additionally, those who have tested the waters have experienced lack-luster results because Google's ad platform poses a variety of technical and strategic challenges for small businesses unfamiliar with the platform.
It wasn't until recently that Google has spent more time and resources trying to serve the small business community. Their answer: automation and machine learning. This comes in the form of "Local Campaigns" which, according to Google, are "designed to use Google advertising to bring business to your storefront."
About Local Campaigns
Best for brick and mortar small businesses who rely on foot traffic, Google's Local Campaigns help bring more visibility to your location by delivering ads across Google's properties including search, maps, YouTube and the display network. The role of the small business is to simply add a few lines of text, some imagery and a bid and Google handles the rest.
These campaigns have been more limited as Google tested the technology and optimized, but just last month the company announced that Local Campaigns would be available to even more advertisers, including small businesses.
According to Google, here's how Local Campaigns work:
You provide us with store locations, campaign budget, and ad assets. Using these inputs, Google's machine learning technology will automatically optimize bids, ad placements, and asset combinations. The result aims to maximize store visits and promote your locations across Google properties and networks.
New Features with Local Campaigns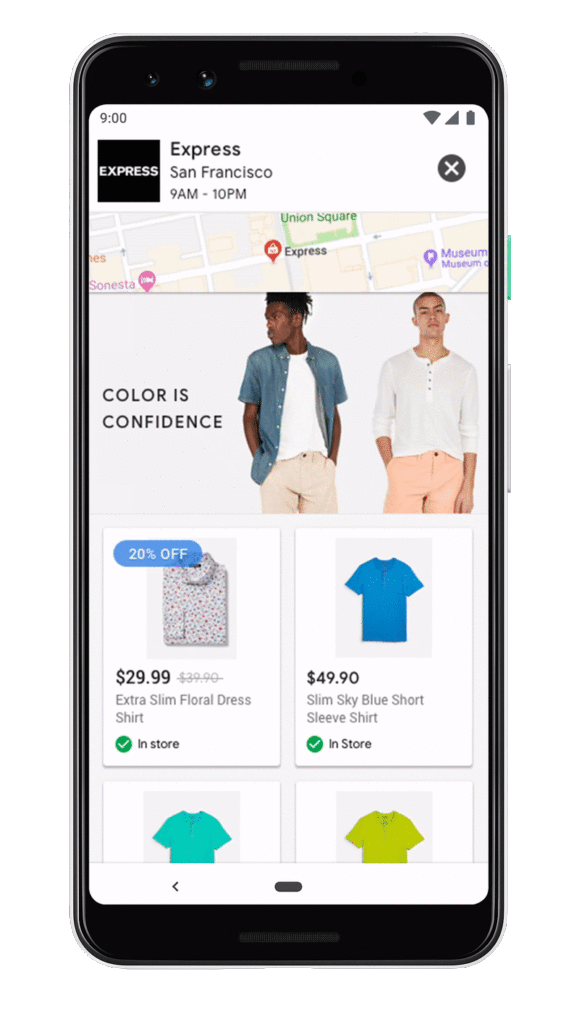 The primary objective for Google with Local Campaigns is to drive people to local businesses. That means delivering ads to people that are already on the move, are nearby or have typed in directions that bring them in proximity of a location. In order to do that, Google has released some new features with Local Campaigns that include:
Product Info: Local campaigns now allowing advertisers to showcase product-specific information and offers.
Google Maps: Google will not present ads that highlight your small business when a person is planning or navigating along a route which brings them into close proximity of your location.
Google Map Search Suggestions: When typing in a location in Google Maps, now small businesses can promote themselves under the "search suggestions"
As Google continues to develop new advertising opportunities for small businesses, it doesn't hurt to understand all options available to your small business. If you have any questions about this or any other type of online advertising, feel free to send us your questions.