Digital Marketing Agency in Michigan
Discover your field of plenty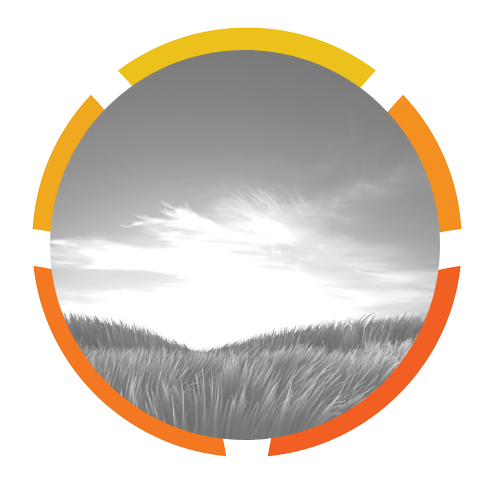 Lead Generation, Brand Design, Marketing Strategy, Web Design, Pay-Per-Click Advertising & More.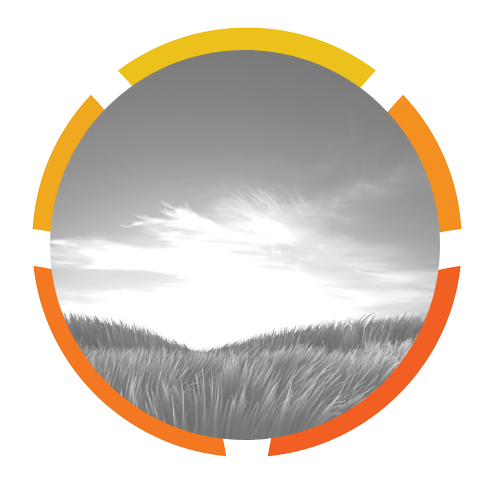 Creative, authentic & data-driven growth strategies.
There's an abundance of people who need your products, services or expertise. Whether you run a local, national, B2B, ecommerce or any other type of business, it is our job to help you reach, engage and inspire this target audience with compelling, highly targeted messages. With equal parts creativity and analysis, each strategy we present is built to provide you with a steady stream of business opportunities for manageable, long-term growth.
Seek to Understand
We know a lot about marketing, but there's a lot about you, your business and your industry that we don't yet know. That's why from the first interaction to the first day on the job, we ask a lot of questions.
Make a Plan
Once we get to know you and your business, our team comes together to outline a marketing plan that fits your objectives and your identity.
Execute & Pivot
Executing a plan is hard. Pivoting quickly from aspects of a plan that aren't working is even harder. We do what we say we're going to do, but more importantly we're the first ones to change course when necessary.
Measure & React
Statistics tell a story. We identify the most critical metrics, track them and make decisions that seek to further accelerate the results being generated. While we have great marketing instincts, data helps to validate or refute our intuitions.
100% custom strategies built for you. Never one size fits all.
Whether you need online sales, phone calls, form fills, store visits, downloads or any other key action, we create custom marketing strategies to do just that. More importantly, we track everything and report back to you on the results with complete transparency.

Lead Generation
Generate more calls, form fills, downloads and more.
Brand Design
Modernize, personalize and differentiate your brand.
Website Design
Create on-brand, modern websites that convert.
PPC Advertising
High-converting search & social pay-per-click ads.
Web Software
Custom digital experiences for your audience.
Video
Leave lasting impressions with sight, sound and motion.
Content Creation
Value-adding digital content your audience actually wants.
Reputation
Increase and amplify customer feedback and reviews.
The strategy leads.
The channel follows.
It all can start with the simple desire for more phone calls, for example. From there, your growth-focused marketing strategy is designed to drive more of the results you seek from your marketing.
We bring the consumer research and digital ecosystem expertise, you bring your understanding of your space, your target audience and any relevant industry trends. Together, we design a strategy with the right mix of marketing tactics to help you reach your growth goals.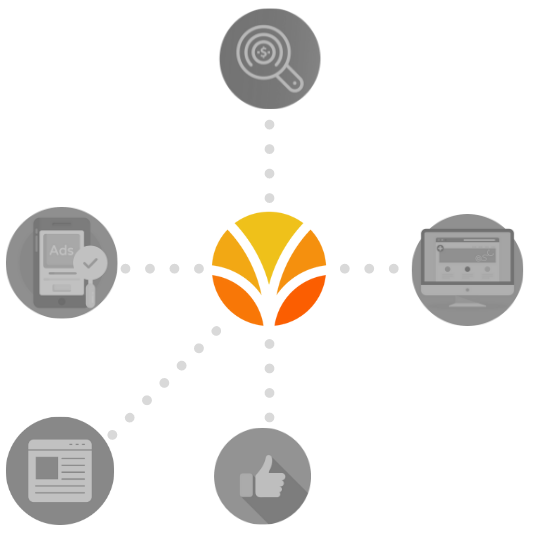 Results that speak for themselves.
We listen, advise, strategize, execute, measure and pivot when needed. Our creative skillset, digital know-how and customer service have allowed us to grow with our clients.
While monthly ad spends can vary depending on seasonal changes, promotions and more, we consistently manage tens of thousands of dollars in ad spend for our clients each month on Google, Facebook, Bing and more.
The value of each conversion varies, but we track all critical actions across all of our clients, helping them generate thousands of leads each month directly attributed to our services.
We've built a reputation for results, creativity and service. We often go beyond the scope of work to make sure your business succeeds.
We don't sell, we harvest growth.
You've got a business that offers unique products and services. We use our digital knowledge and skills to present you with more opportunities to grow. The opportunity is out there, we help you unearth it.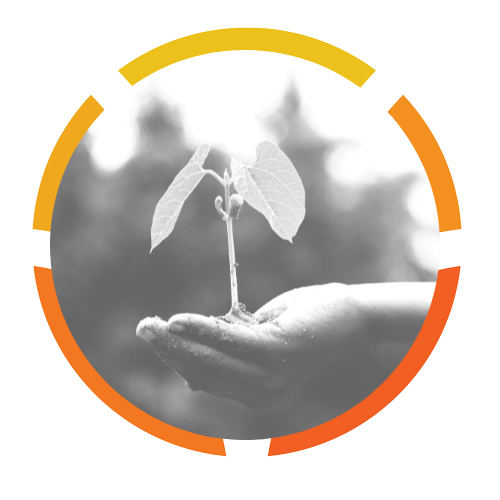 From software to design, your project is unique & we treat it that way.
We believe in the power of personalization and custom brand experiences. This is why we don't "productize" our offerings. Instead we focus on building processes that result in better brand differentiation for our clients and, ultimately, better outcomes.
Whether you need help building custom software or designing a new logo, we're a full-service agency with an extensive portfolio. We are highly skilled in many technologies that we use to maximize your marketing efforts. From Photoshop to WordPress, Zapier to Mailchimp, we'll help you navigate the thousands of marketing platforms and tools available to you.
Web Development
WordPress
Squarespace
Elementor
Divi
Avada
Software Development
HTML/CSS
JavaScript
C++
Perl
React
PHP
Ruby
eCommerce
WooCommerce
Shopify
BigCommerce
Square
PayPal
Social Media
Facebook, Instagram, LinkedIn, TikTok
Audience Engagement Services
Content Creation
Social Strategy Development
Influencer Marketing
Video & Design
Photoshop
Illustrator
Final Cut
After Effects
Adobe Premier
Filmora
Canva
CRM & Email
Mailchimp
Constant Contact
HubSpot
Agency Revolution
Shape
Pay Per Click (PPC)
Google Ads
Facebook & Instagram
LinkedIn Ads
Waze Ads
SEO
Google My Business
Listings Distribution
Moz Local
aHrefs
Screaming Frog
Google Keyword Planner
Google Trends
Yoast
Other Tech
Zapier
Box
Dropbox
Monday
Asana
ActiveCollab